Women who inspire us; Geraldine Kemper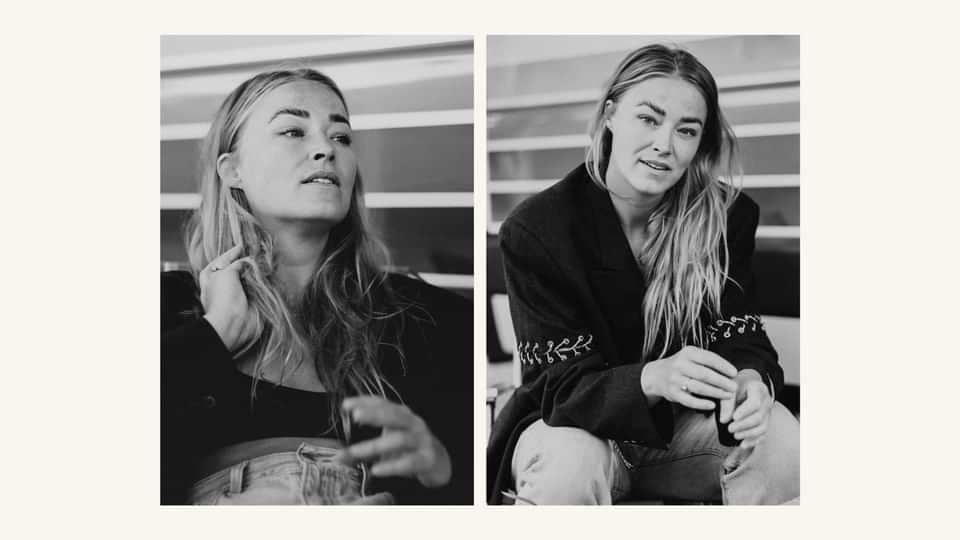 We visited creative soul Geraldine Kemper at her colourful house in Amsterdam and her new home on wheels, her Camper.
You may know Geraldine from various TV show such as 3 op Reis, Spuiten & Slikken and 5 Days Inside. Besides presenting, she is a podcast host and made it to the finale from photography show Het Perfecte Plaatje. We spoke with Geraldine about what inspires her the most and her dreams for the future.
How would you describe your interior design style?
Personally, I think my house has a really unique look and I am very happy with it! It's a mix of natural tones and lots of colours. Originally, I really thought I wanted less colour in my home, but now I am noticing more and more that I actually want to add more.
Favourite piece of art in your home?

That would be choosing between your 'children'! I am very proud of my entire art collection that I have collected so far. It's always a special moment when I buy a new piece, because each one represents a specific period of my life. If I really have to choose, I would still go for my very first artwork by Silas Schletterer. This artwork describes the moment I started collecting art.
My mother also used to have beautiful works of art in her home and also liked to take me to museums. Of course, it is somewhat decadent to collect art, but I also started buying prints of works. This is a good tip because you can get artworks from artists for a reasonable price and still have something semi-unique in your hands.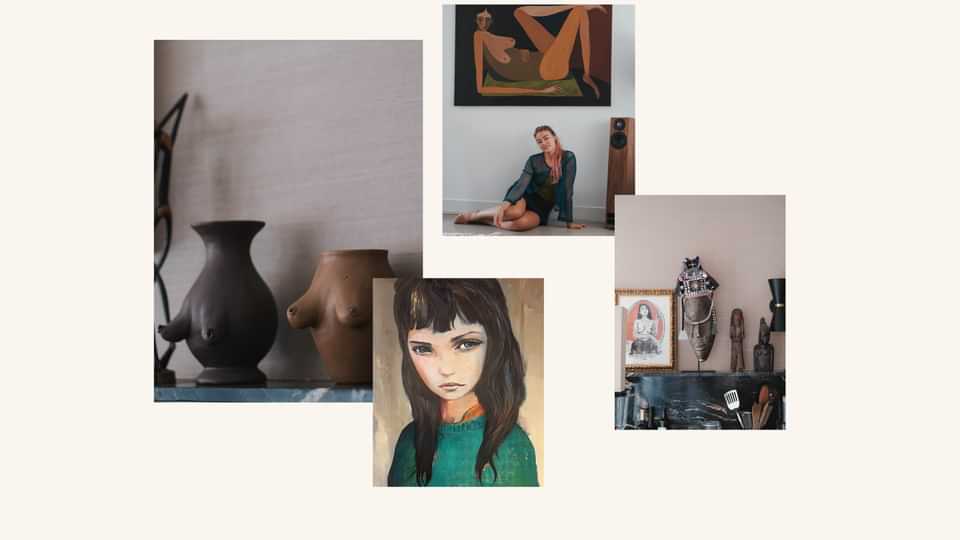 I am super grateful that my work has given me the opportunity to travel a lot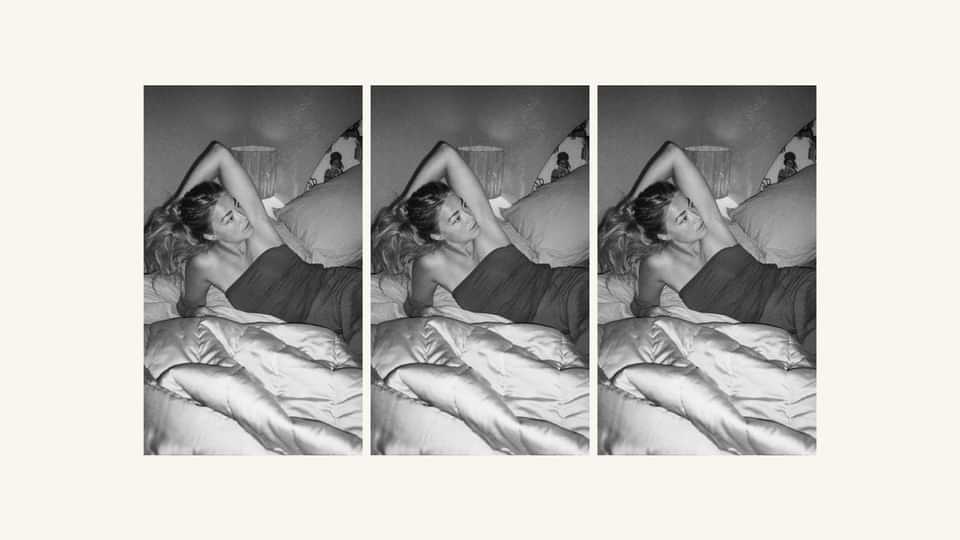 Where do you get your inspiration from?
That could be really everywhere. Instagram often plays a big role in this and sometimes I get really obsessed and end up in a kind of tunnel vision. Inspiration can also come from unexpected places, such as a beautiful fabric in a restaurant.
If you could wake up anywhere in the world, where would it be?
Japan is really at the top of my list of places I would love to visit. I am super grateful that my work has given me the opportunity to travel a lot. Every time Japan came into view as a destination, something else came up. In my opinion, it is a very special and unique culture that I would love to experience.
Do you have an evening routine before bed?
I have learnt to cleanse my face properly, no matter how tired I am. I also make sure to brush my teeth and use good creams. At the moment, I am in a 'book streak' as I have just been on holiday and read some good books such as 'Schemerleven' from Jaap Robben. I try to read a book before bed now, but this routine may be completely different in a month!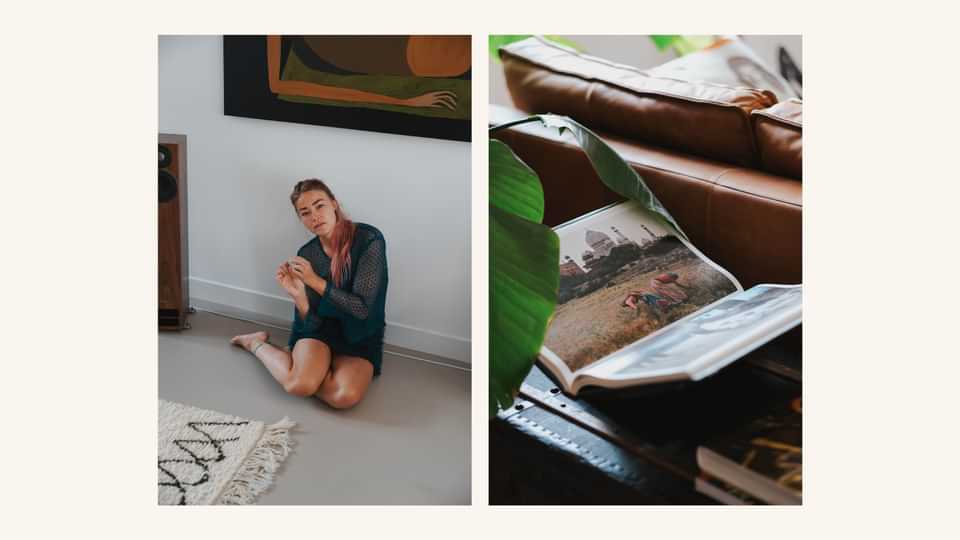 During my work, I sometimes get treated like a princess, which is really unnecessary in my opinon. "I'm not saving lives here."
What are your dreams for the future?
Finding a good work-life balance is an exciting challenge for me. I have a desire to go on a long trip with my partner, far away from the Netherlands, without cameras or other people around us. I started in this business at 19 (which is quite young) and I never really took a break. That's why I would really like to get away from it all, who knows towards Japan 😉.
In terms of work, I have a desire to focus a bit more on human interest or maybe more documentary. After all, that's what i love to do most, it gives me the most energy.
What is the best advice anyone has given you?
From an early age, my mother has had an Old Dutch quote: "What you would not want done to you, do not do to another." She herself had printed out the modern version "Treat others as you would like to be treated yourself". I really believe you can apply this everywhere. So this is about having respect and being kind. During my work, I sometimes get treated like a princess, which is really unnecessary in my opinon. "I'm not saving lives here."
Name 3 things that make you happy?
I get very happy in nature, like the forest and the mountains. Besides that, my friends and finally music. (Shit actually I should also add food to this list)
I am very impatient and honestly I hate that. Despite finding it very irritating, I still bite the skin around my nails. Secretly, I can also snack a lot, but this can also be considered a good habit. 😊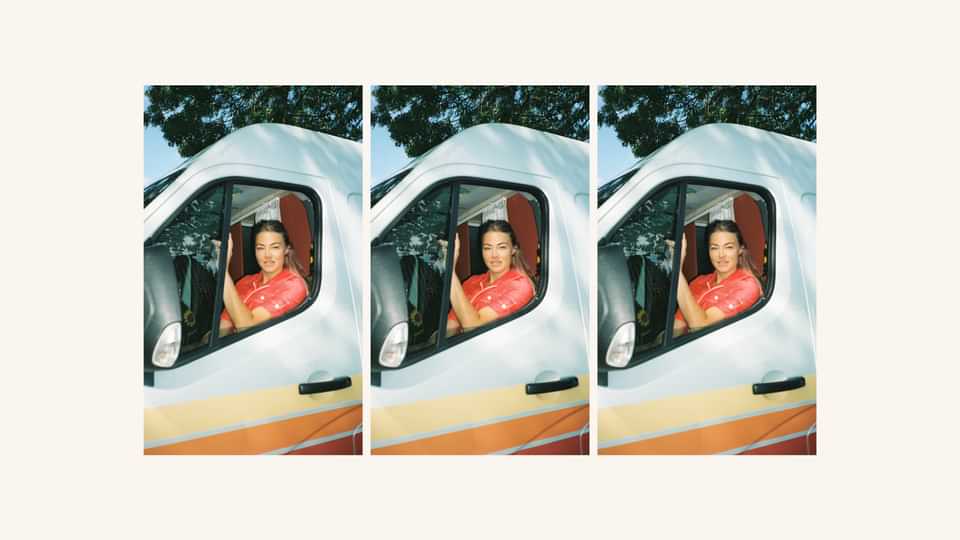 Why did you decide to buy a camper ?
This was really something I had been working on for two years, because I thought it would give me a lot of freedom. Then some pretty drastic events happened, which made me ask myself "What am I waiting for now?". At that point, I tied the knot and bought my home on wheels. In the beginning it was an ordinary van. Refurbishing it was also a really fun project! Of course, I was already totally used to driving a camper van, because I used to drive the fish stall too.
What do you like best about having a campervan?
It may sound very cliché, but it really is the freedom it brings. I experienced this feeling when we were away for a month. When the weather was bad, we'd look at the map and think "If we drive for three hours now, we'll have another whole week of sunshine." Not for a moment did I think I had had enough. It doesn't all have to be super luxurious for me and I have no problem showering out of a shower bag. I'ts definitely not for everyone.
Pick one: Morning or evening person?
Hard to choose, but will go for evening person.
Pick one: Reading in bed or watching a series in bed?
Pick one: Coffee or wine?
Pick one: Tropical island or a metropolis?

I still think I'll go for the metropolis, because there's just more to do in the city. A combination would be absolutely perfect!
Pick one: Sleep without pillow or blankets?
Without a pillow! Even if it's very hot, I just need something over me.
Favourite spot in Amsterdam
I live close to the Marine area, which is great. I bought myself a stepladder, that I can hang in a quiet area. That way I create my own swimming spot.