About our Sustainable Duvet & Pillow Collection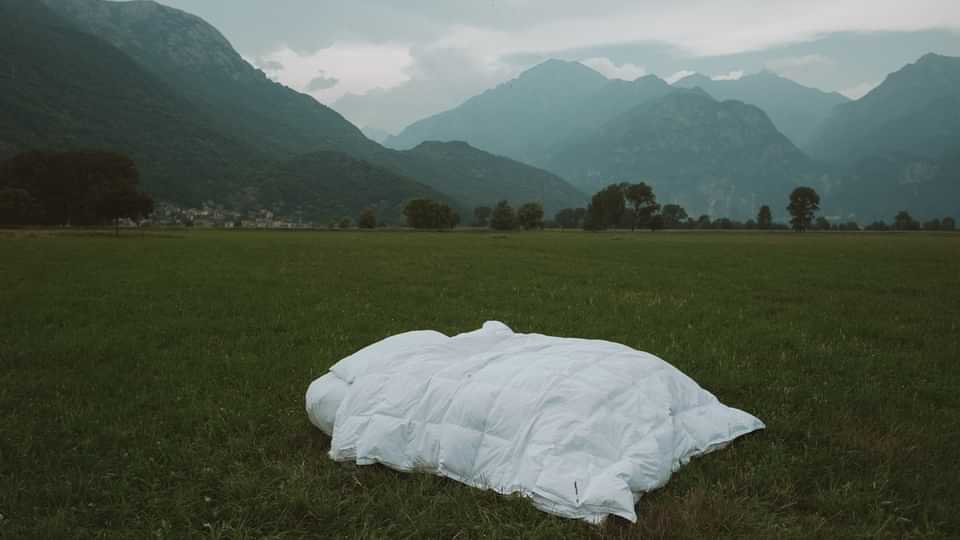 Discover our versatile all-seasons down duvet and pillow collection, consisting of a duvet, headpillow and side pillow, all made of recycled down and feathers.
Unfortunately, duvets and pillows filled with down and feathers often end up in landfills and get burned, which is such a waste. While the cover is discolored or worn, the filling is often still in fine condition. Through a partnership with regional textile collectors, thrift stores and the Down Return® collection program, duvets and pillows are retrieved from the market and saved from the incinerator. Our Down Collection is the result of a high-quality manufacturing process of 100% recycled down and feathers. No new material is used and the entire production process takes place in the Netherlands.



Super clean and hypoallergenic

In terms of hygiene, our Down Collection is not inferior to new down and feathers. Laboratory research shows that our recycled materials are super clean and hypoallergenic according to the industrial standard: the turbidity (a measure of cleanliness) is 1000+ mm, where the European Standard prescribes a minimum of 300mm for the cleanliness of down and feathers. The oxygen content (intended to detect foreign organic matter) is even lower than 4, where the European Standard prescribes a maximum of 20 as an upper limit.
The cleaning process begins with a critical pre-selection of raw materials. Down and feathers of insufficient quality are discarded for processing into organic fertilizers for agriculture and horticulture. Down and feathers that pass the preselection are thoroughly washed with soap and water, dried and sterilized in accordance with strict European requirements. Each batch of our Down Collection is checked by the independent feather and down laboratory (IDFL) in Switzerland.

So, what does "TOG" stand for and which TOG duvet should you buy? The TOG rating indicates how warm the duvet is and how insulating it feels to sleep under, so it's important to know which tog rating is best for you and for the season. Having the right TOG rating will help you regulate your body temperature and sleep better.
The higher the TOG rating, the warmer the comforter. The rating scale starts at a cool 1.5 to a very warm 15 TOG. It shows how well a comforter holds air and releases heat.
The TOG rating of our Down Duvet is 4, 9 and 13.5, suitable for every season.
Ultra puffy & Comfortable
Just as comfortable as new down
Our Down Collection offers the same sleeping comfort as new down. This is due to the critical preselection of the raw materials and the thorough cleaning process. Also, the down is separated from the feathers using sorting machines. Excess broken feathers and down hairs are removed from the down by various filters. Our Down Collection therefore guarantees high quality and ultimate sleeping comfort as new down.
Our versatile all-seasons duvet features two duvets with different togs, which can be joined together or taken apart. This way it will provide the perfect level of warmth throughout the year.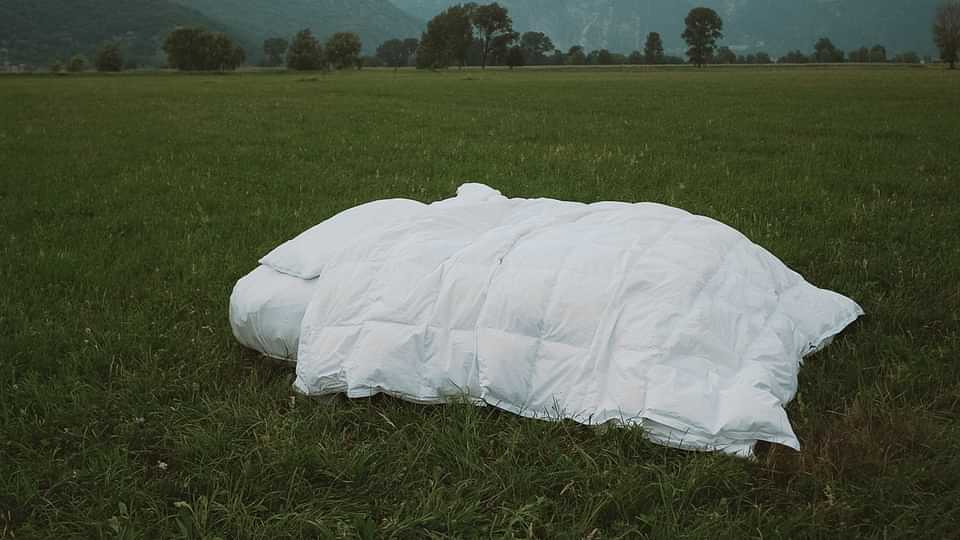 Sustainable production process
According to several studies, including the Higg Materials Sustainability Index (Higg MSI), the production of down has a much lower impact on the environment than wool and polyester. Our Down Collection is even more environmentally friendly than new down since it comes from existing raw materials that normally would be burned. Our down and feathers are also manufactured entirely on Dutch soil, which means that there is full control over the quality and sustainability of the production process. Only soap that is biodegradable is used during the washing process. The water used is purified and then discharged to the regional water treatment plant. As much as 70% of the electricity used throughout the production process comes from solar panels. The covers of the open-cut comforters and pillows are not burned but fiberized and processed into insulation material, among other things. Down and feathers of low-quality are not thrown away but returned to nature by being processed into organic fertilizer for agriculture and horticulture. This way, the entire duvet is recycled and the environment and new raw materials are saved. The collection-recycling process from our Down Collection is certified according to the Global Recycle Standard (GRS). This means that the method and process of recycling meet strict requirements in terms of traceability, environment and working conditions, among other things. This is verified by an independent third party.
Sleep Well <3