Interior Series: Eva Cordia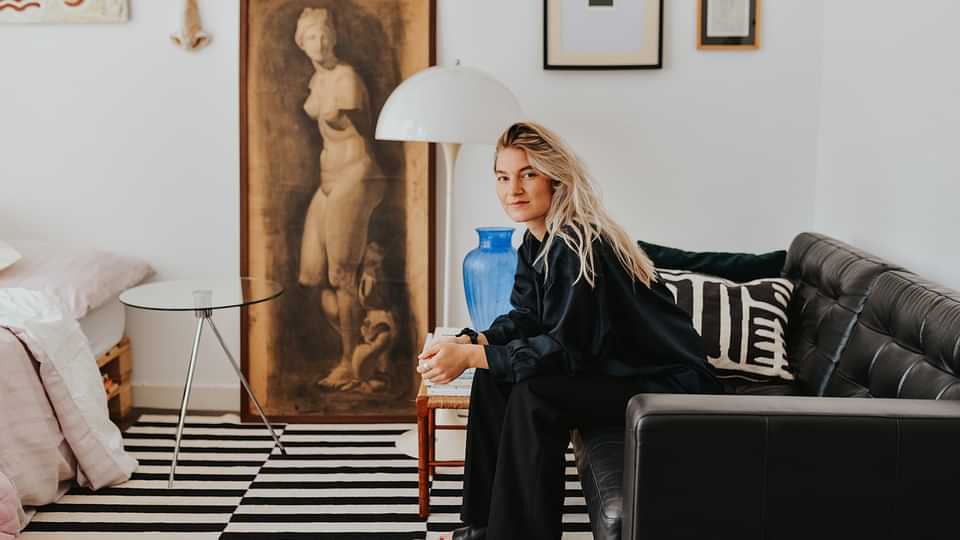 We visited creative soul Eva Cordia at her fascinating Rotterdam apartment. We spoke with Eva about her work, what inspires her the most and her dreams for the future.
People often describe me as caring, loving, changeable and innovative. I am a person you really need to get to know. People's first impression is that I am difficult to read and that does not always leave the best impression. Also, that I am concerned with others. I can really emphasize how someone feels and I like to give a helping hand if someone would need it. This often also touches my own feelings very hard. The creative mind lives of innovation so I'm also very impulsive and distracted. I'm always thinking about new opportunities and new energy. However, this also brings in a good portion of stubbornness.
Can you tell us more about your passion for art, interior and illustration and where it all started?
This actually started in primary school. My father was a graphic designer and I came into contact with tools such as Indesign and Photoshop from an early age. If I had to do a paper in primary school and gave a presentation, I would have printed this as a magazine and made sure that the presentation consisted of posters with graphical forms and colours. I knew from primary school that I wanted to become editor-in-chief of a magazine. In retrospect I am surprised that I was working on this so early. Everything always had to be perfect. My parents always left me free to do what I wanted to do, and I was allowed to change my room or cut my clothes whenever I wanted to. I think that their interest in interior and art reflected on me. My father is always dressed in black and has his own ideas about certain things, my mother, on the other hand, has that loose edge. She is very open minded and sometimes likes very crazy things, which also fits more with her personality. I am really a mix of both, to get to the point. Because I came into contact with creativity early on, I went to a secondary school for theatre. After completing this, I went to an interior design school. I actually knew that I wanted to do this right away. After this training I did not feel as complete as a person and I wanted to learn more about fashion. Because of these studies, I became more interested in fashion and have developed more as a person, but my passion for interior also continued and at a certain point I was able to combine both. I love a complete picture, I see so much happening around me that I think, could it be better?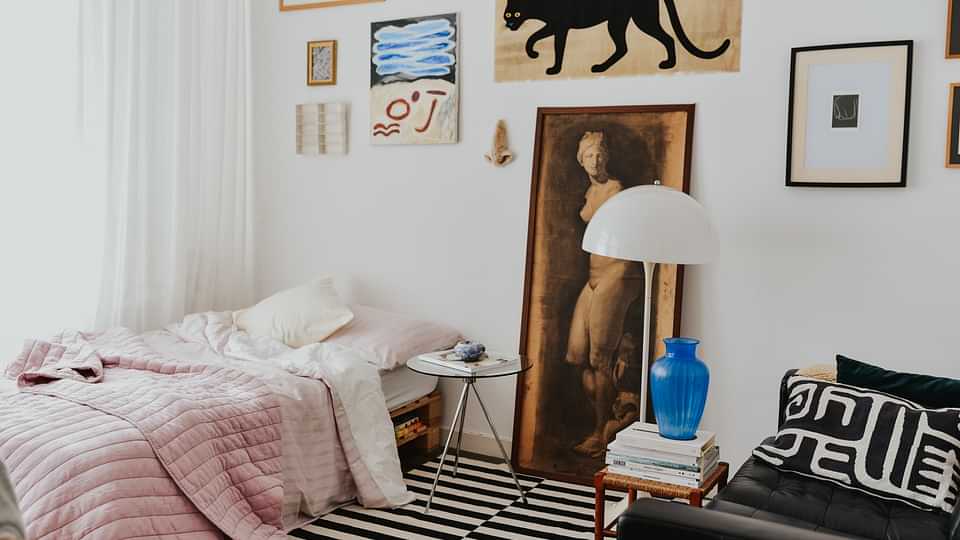 What's your background (studies/ jobs) ?
I graduated as an interior designer, I did one year of AMFI fashion branding and two years of WDKA art academy in Rotterdam. After this I did another two years of Cross-media communication which I just finished.
I started working in the interior industry but as my interest in fashion grew, I started doing some freelance jobs in styling and photography and worked on my portfolio including organizing some editorial shoots. After this I worked briefly for Stephanie Broek where I helped her with production and content creation. Here I learned a lot and also discovered what suited me best. The things that I like, is to come up with concepts and to plan and implement them entirely. I also came in contact with many people at that time and I was able to expand my work. I am her very grateful for that.
Who or what inspired you the most?
Nature & my mother. I love nature and I'm most inspired when I feel free and calm. Nature gives me a certain kind of happiness and I really get the genuine feeling of living. Even though the city is inspiring because of the many creative people, it sometimes makes me live in a daze that feels rushed and I don't feel the time to be creative to the full extent.
Can you tell us a little bit about your work for Fundamente?
Fundamente is a start-up company in vintage mid-century design. Jarno the owner has been in the business for more than ten years and already has a company in exclusive furniture. At Fundamente we want to look for the balanced combination between fashion and interior. I'm working here since February and have been involved in this new company from the beginning, for which I have developed an online strategy that focuses most on Instagram. We work with a team of four. Jarno has a fantastic eye for selecting the right pieces and knows exactly what he wants. The four of us make a perfect team. Everyone reinforces each other and every team member has an obvious strength of their own. I mainly work on social media strategy and new concepts, for example how Fundamente can market itself and what's the best way to be visible? But also, with whom we can work together and what we will be able to do with our new space. Through furniture we would like to rent out pieces and bridge our spaces to fashion. We would like to organize events or rent our space for launches or presentations in the future. I am responsible for the communication, PR and soon the store and additional events. The store will open approximately around July and we hope to receive you all with much love and new energy for this crazy year.
How would you describe your dream house?
Definitely a farm! I would like a family home with a large garden with different animals, my own vegetable garden and eventually a family. As I grow older, I have a growing need for a simpler life with more silence and more focus on the basics. That is my biggest dream. However, for now I see myself in a city building, preferably an aesthetic house with authentic parts ;), but hey, who doesn't? Let's keep on dreaming right! Dreams might come true one day.
What are your goals for the future?
A big dream of mine is to develop and gain experience in different fields of design, interior, communication and so on. I would like to be at a point where I can genuinely enjoy what I do and where I feel at ease. But I would also like to travel more and visit foreign places. And of course, as I said before, I would love to have a big family.
What are you most proud of?
I have come from a very long and difficult past where I experienced a lot and had many setbacks. I have always continued and kept going on. I have an infinite perseverance and mentality to make something of my life, and also a strong motivation and performance drive. This is reflected in all the things I do. It is something that makes it very difficult for myself sometimes, but it also keeps me going and gives me strength to achieve something, I am proud of where I have come today and I'm very curious about the future :).
Can you share some images that inspire you?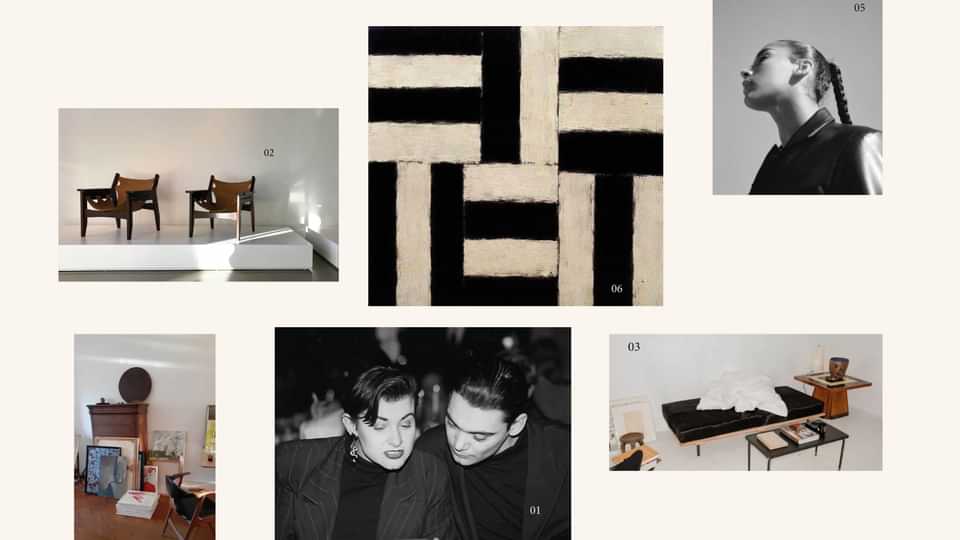 Photo 01
First of all my parents, I am so incredibly proud of them. They are my best friends but also my greatest support. They are very special, strong and so incredibly positive, which I still learn from every day. This is a picture of when they were younger.
Photo 02 + 03
Michael Bargo for your daily inspiration & art by Sean Scully
Photo 03
Naomi foto by Floor Reitsma This is my best friend since primary school and we grew up together. She inspires me because from the moment we got to know each other we have built our future and wanted something. This started in theatre in which Naomi was clearly better and therefore continued with this, but she was also a star in art class. We did also high-level of athletics together. Unfair right? Haha. What we had in common from day 1, is that we are both go-getters and both want to achieve something. I am proud of her that she has come this far at this age and that she does what she wants to do, but above all that she does not care about anything and nobody, where I can still be very modest, she is very confident. I really appreciate this because I know it took her a lot of effort. We both still grow every day and we are not there yet, but I can only be very proud of the process! You can follow her music on @naomisharon
Photo 04
This is the business I started with my mother-in-law. She is an artist and caterer and together we started Okker Vim. @ateliervim. Because of Corona she can no longer work but she has so many talents that I wanted to support her to do something with it. In my room you see some works of art from her. I really like her organic forms and way of working. Not stylized and uncontrolled aesthetics, but that is precisely why it gives an atmosphere that is very nice. She owns a house in Drenthe that she has completely renovated herself and where she harvests all her products from nature and grows her own vegetable gardens. She knows everything about food, nature and flowers and how these come together in the art is beautiful. We want to combine food, fast art and objects and it would be great to be able to host small events in the future with products from our own garden in which she can cook. We try to combine both of our strong skills and create things or dress up events. I have my design skills and she's got her cooking and art skills. It would be great if she could do what she really likes and what she is good at. I want to stimulate and help her in this process.
Photo 05
One of my favorite items from Fundamente.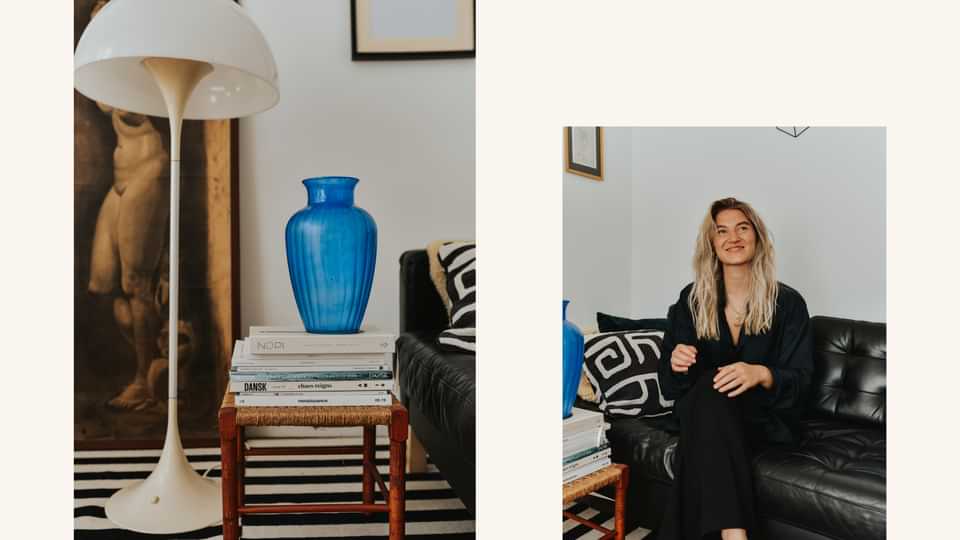 What's your morning ritual?
Start the day early, mostly around 7-8 with a cup of fresh tea and a bowl of oatmeal. I often listen to some music and go to work. I love early mornings, to go outside and breathe the fresh morning air and walk through a sleeping city in peace.
Favourite lazy Sunday song?
'Be positive and kind, this will spread'
Any tips on how to decorate your home?
Make your house personal! It's so enjoyable to have a place in which you can recognize yourself. That is when you experience a true atmosphere and it'll be your own. The biggest tip in this is, don't copy images you see online. Of course we are all inspired, but a place is only nice when it is really yours.
Does your home reflect your personality?
I do think so, at least this is what I hear from others, haha. A lot of people recognize my house and the items in what I do and in what I like. It is a mix of minimalism and aesthetics, and vintage second-hand items. These are complete opposites, but this is so nice to combine. I do not like to choose one type or style, but rather a mix of different things.
Name 3 things that annoys you
Crowds, Injustice & Instant noodles.
'Don't copy images you see online. Of course we are all inspired, but a place is only nice when it is really yours'
First place you will visit after covid-19?
My parents! Normally I see them two or three times a week. Unfortunately, due to corona very little because my mom is in a risk group. I can't wait to just give them a hug. I am also ready for a holiday and can't wait to drive to the south of France and breathe the summer air, be in nature and go camping.
Do you have anything else you would like to share?
Be kind to each other. There's a Dutch saying 'wat je zaait zul je oogsten'. Be positive and kind, this will spread.