Staying in with Stephanie Broek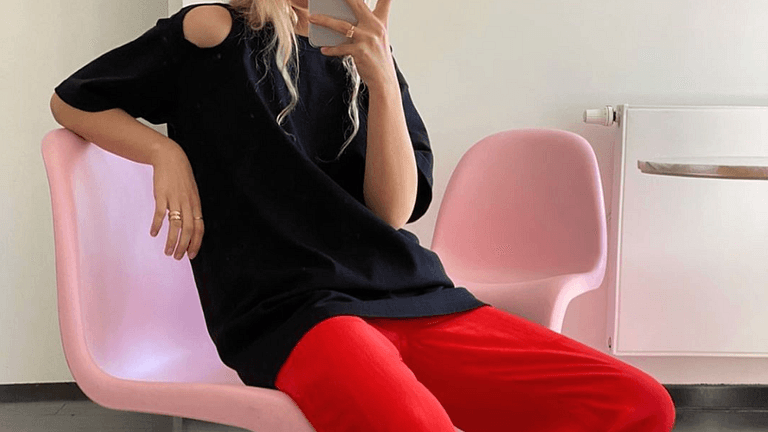 Let's stay in together. Find out how Stephanie Broek makes the best out of staying-in during these times.
First of all, how are you?
I'm okay. Fortunately I am feeling well and so are my loved ones. But I'm also worried. A lot of family members work in healthcare. I truly admire them but it's also frightening. They are putting themselves at risk to help others.
With who are you spending your days at home?
Younes, my boyfriend for 12 years now.
What's your routine during these days? (If you have one)
I try to have one and wake up around 7 or 7.30. Then I shower, make breakfast and then I'm starting my day behind my laptop answering e-mails. In between I shoot a project or two, go for a walk with my neighbor and friend Yin (while keeping a 1.5 meters distance). Around 6 I start cooking. I used to eat out a lot but I enjoy cooking now. After dinner I wash my face and try to do something creative like painting or sculpting. Every other day my family and I do a group video call. In the evenings I drink lots of tea and watch a series with Younes.
What annoys you the most of staying in?
Staying in doesn't really annoy me, but not knowing when will be over drives me crazy. 
What do you enjoy of staying in?
I love having my boyfriend around and having breakfast, lunch and dinner together. I travel a lot and we both have busy jobs, but now we're both home and I love that. I also have time for things I never get around to doing, which I cherish. 
Still dress up and do your make up or PJ's forever?
Both! I dress up and do my make-up almost every day but I switch to PJ's in the afternoon :). 
Start doing something you never had the time for. Like painting or sculpting in my case or reading, games or paint your walls and move all your furniture around. 
'A 101 years old woman recovered from corona so there's hope <3'
What do you miss from normal life?
Favourite tune at the moment?
The Gaslamp Killer - Nissim
Unorthodox and Khalifat. Both new miniseries on Netflix and they'll have you on the edge of your seat. 
Normal people by Sally Rooney
Favourite IG account for a good laugh?
Favourite IG account for inspiration?
Oh so many! Currently very into make-up artist @thomasdekluyver's work. Which is kind of ironic since I'm not good at make-up AT ALL. 
Any positive news or message you want to share?
A 101 years old woman recovered from corona so there's hope <3. 
Thank you and stay safe ❤