Staying in with Nourished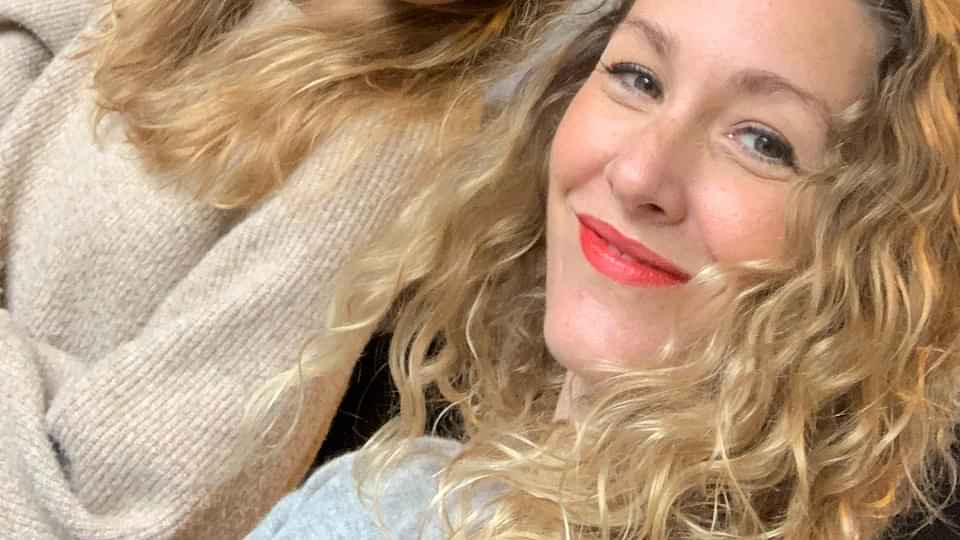 Let's stay in together. Find out how Erin & Floor make the best out of staying-in during these times.
First of all, how are you?
Floor: Thanks for asking! I am good, I was lucky to catch the end of the summer in Australia before we went into lock down. Those rays do so much good. 
Erin: Always goooood, to varying degrees... lol. Of course it can be difficult to be at home all of the time but on the other hand it has been sooo good to have a forced pause ! Watch some movies, read books that have been sitting on my bedside table for months, try out new recipes and of course try to empty my inbox! 
With who are you spending your days at home?
Floor: I spent my days with my boyfriend and cat (Mr. Miauwgy). We are very lucky that we live in a place surrounded by nature and our next door neighbors are friends so everyday we walk through nature, and yes with 1,5 meters in between us (!). 
Erin: My husband and of course hanging out with Floor and all of our beautiful Nourished community online.
What's your routine during these days? (If you have one)
Floor: My daily routine didn't change that much because our Nourished office is in my house. The biggest change for me is my boyfriend being at home every day and not socialising/ going to the gym in the evening. 
My routine is waking up, either 20 minutes yoga or a 20 minute meditation. Then I drink a cup of tea, get dressed, make-up if I have meetings (online ones). Otherwise I go for the all natural look ;) Then I make myself breakfast and start with emails and insta messages. 
Erin: Up early and exercise, I have been doing some home booty workouts with my booty band! Then meditation before eating my breakfast whilst opening emails.
The rest of the day flies by trying to get everything done with Nourished before the Netherlands wakes up.
What annoys you the most of staying in?

Floor: The thought of not going outside. 
Erin: Hmmm... that I now have no reason to stop working ... ha!
What do you enjoy of staying in?
Floor: Cocooning with my hubby ;) No pressure to do anything or go anywhere, in a way it gives me a really calm feeling.  
Erin: Just slowing life down a little. We are all so caught up in the busy-ness of life and I really feel that this lock-down has helped us to rediscover the meaning in the little things in daily life.  
Favourite self-care products at the moment?
Floor: At the moment my skin is super dry. This is probably from the heather, the 24 hour flight and the frost. I can't go without washing my face with the Goji Cleanser and nourishing it with the Activator 7 Oil. Everyday I hydrate my lips with the Nourish Lip Serum from Biologi. 
Erin: Activator 7 Oil. Always & forever.
Still dress up and do your make up or PJ's forever?
Floor: I loveee working in my 'chill outfit' but I don't want to wear it all day every day. Simply because I work most days from home. 
Erin: Shower, casual dress - jeans & t-shirt and lipstick. It is rarely a full face of makeup but lipstick is absolutely crucial to ensure a productive day.
What does your home office look like?
Floor: I have the Nourished-office on the first floor of my house. Official desk, a ton of beauty products and Nourished posters. But I lover to work in my kitchen at our 'kookeiland'. It is very light, spacious and full of plants. 
Erin: Desk, computer, piles of paperwork and mountains of products to try, review, and for R&D for our new Nourished x Romy production collaboration. 
Floor: Take advantage of the fact that you don't have travel time. Create a morning ritual where you build in some movement to wake up the body. Or end your day with a wind down ritual. I also think it is very important to leave your desk which is probably your dining table empty. Put away your agenda, notebook and laptop. 
Erin: Routine. Routine. Routine.
The heart's electromagnetic field is 100 x stronger and 60 x greater in amplitude than that of the brain. When we live in fear, a brain based emotion, our energetic field shrinks. When we live in love, a heart based emotion, our energetic field can be detected up to 3 feet away from the body in all directions! Choose love over fear x
What do you miss from normal life?
Floor: Ending the day at the gym with my workout buddy, having a coffee at my favorite coffee place in Den Bosch Drab, going to my parents on a sunday morning. 
Erin: Hmmm.... probably just the activity.
Floor: Mostly friends, we always have dinner with friends during the weekend. And Erin of course.. but this is an ongoing battle in our working relationship ;) 
Erin: Floor! Lol.
Favourite tune at the moment?
Floor: Owww I am actually really a Golden Oldy girl, I love 70's and 80's rock/blues or old skool hip-hop. But... lately I have been listening to Craig David - Born To Do It (good memories).
Erin: Tame Impala - Lost In Yesterday
Floor: We just started watching: I am not okay with this. And last weekend we watched: All The Bright Places which was really beautiful. 
Erin: Curb Your Enthusiasm - season 10
Floor: Reading a classic at the moment The Alchemist by Paulo Coelho 
Erin: Rum Diaries - Hunter S Thompson
A New Earth - Eckhart Tolle 
Favourite IG account for a good laugh?
Floor: Ow this is without a doubt @theordinarydaves which is actually Erin her husband. He makes super funny one-man movies. It will lighten and brighten up your day
Erin: @theordinarydaves
Favourite IG account for inspiration?

Floor: I lover the mood of the @palavershop girls. 
Erin: @australia such a beautiful reminder of how lucky I am to live in this incredible country!
Any tips for people who work from home?
Floor: Create the vibe, don't see it as a restriction! Start with a morning ritual, don't go straight into it, eat lunch without your computer and make something nice for yourself. You have all the tools you need. Clean your 'desk' or really make a little office corner for yourself. Your home needs to stay your home. 
Erin: Set up a standing desk if you can to avoid the chronic stress of sitting. Oh and definitely lunchtime karaoke to keep your good vibes going.
Any positive news or message you want to share?
Floor: The future is bright! Don't stop making plans for the future. We are all in this together so we will get out of this together. Everyone is affected by it and only with a positive mindset we can turn it around. 
Erin: The heart's electromagnetic field is 100 x stronger and 60 x greater in amplitude than that of the brain. When we live in fear, a brain based emotion, our energetic field shrinks. When we live in love, a heart based emotion, our energetic field can be detected up to 3 feet away from the body in all directions! Choose love over fear x
Thank you and stay safe ❤