Staying in with Nicole Huisman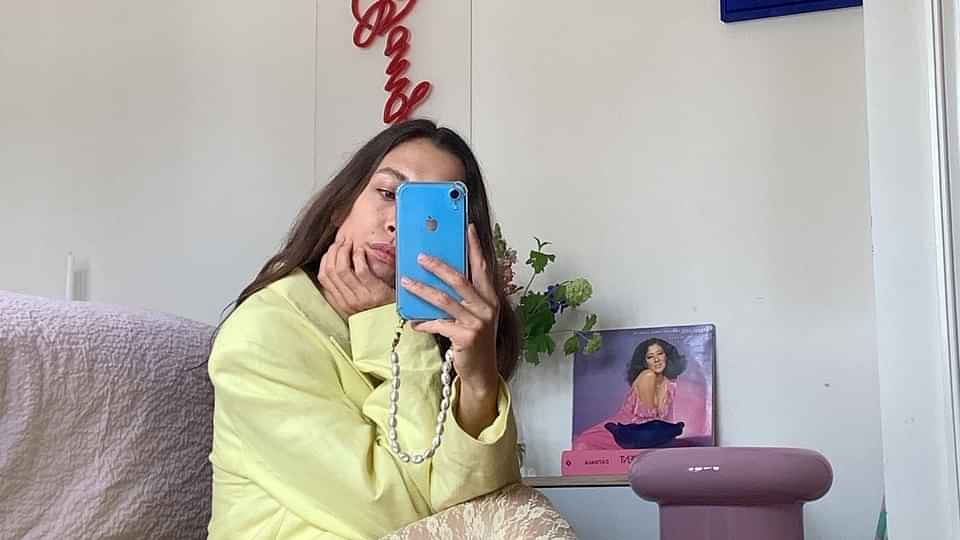 Let's stay in together. Find out how Nicole Huisman makes the best out of staying-in during these times.
First of all, how are you?
On a personal level, I'm doing pretty good - taking the time to reflect on things, taking it slow, working on personal projects and, very cliché but true, being really thankful for my health, my house, my boyfriend, my friends & my family.
We're in this together! ❤️
With who are you spending your days at home?
My boyfriend, Friso - we're together for six years, both working as freelancers in the creative field, so sitting still in one place was kind of a challenge in the beginning, haha - but we're managing!  Enjoying the extra time we have together and also, thank the lord for noice cancelling head phones and a spare room ;)
What's your routine during these days? (If you have one)

Waking up around 7.30, taking a long bath with coffee and my phone or something to read and opening my to do list to see what's on my 'schedule' for that day.
Somewhere in the afternoon I take a yoga class online or I go out for a run. Then I cook dinner for me and Friso and we watch a movie.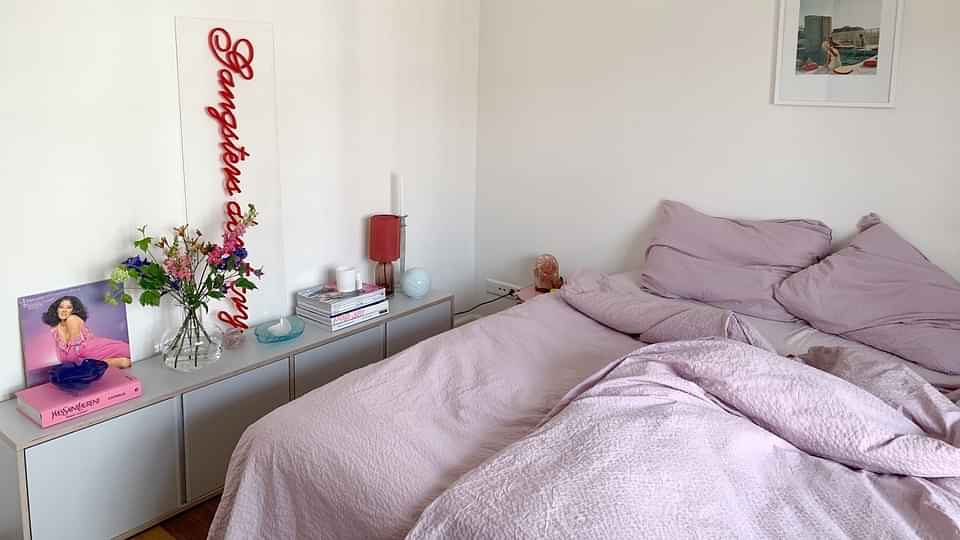 What annoys you the most of staying in?
Missing & cuddling my friends! Yes, we do meet online, but it such a big difference when you're not in each others company. 
What do you enjoy of staying in?
The calmness of being in one place. As s stylist, I'm running around the city all day picking up and dropping off clothing & props for shoots. Working from one place really calms my mind.
Still dress up and do your make up or PJ's forever?
It's a 50/50 situation, haha! Today is a dress-up day - typing this behind my computer while wearing a bright orange blazer, a baggy jeans and some gold jewelry and I have to say, it feels good! 
But hey, those days in bathrobes (my Crisp Sheets-one!) are good days as well.
Create a to-do list. Divide these to do's in category's, like Work ('organize your e-mail inbox'), The House ('Clean your sportsdraw' / 'Tidy up your dresses'), and Selfcare ('take a walk' / 'take a mask' / 'do your nails'). And don't be too hard on yourself, just fulfill one to do per category each day, every extra one is a nice bonus. And doing workouts at home really feel good.
'Very cliché but true, I am really thankful for my health, my house, my boyfriend, my friends & my family. We're in this together! ❤️'.
What do you miss from normal life?
Cuddling my friends, visiting my favorite yoga-studios, going on trips.
My girls! Love our FaceTime-meeting, but wanna hold them in real life so bad!
Favourite tune at the moment?
I just discovered Cinetree, filled with arthouse movies & documentaries. They offer a free subscription right now because of these crazy times!
Currently reading 'The rules of...'-series by Richard Templar. 
Favourite IG account for a good laugh?
Favourite IG account for inspiration?
Any positive news or message you want to share?
I'm open for all your content ideas on my IG @nicole_huisman! What would you like to see? More outfits? IGTV? Hometours? LMK and I try to fulfill all your requests :)
Thank you and stay safe ❤