Staying in with Lois Kruidenier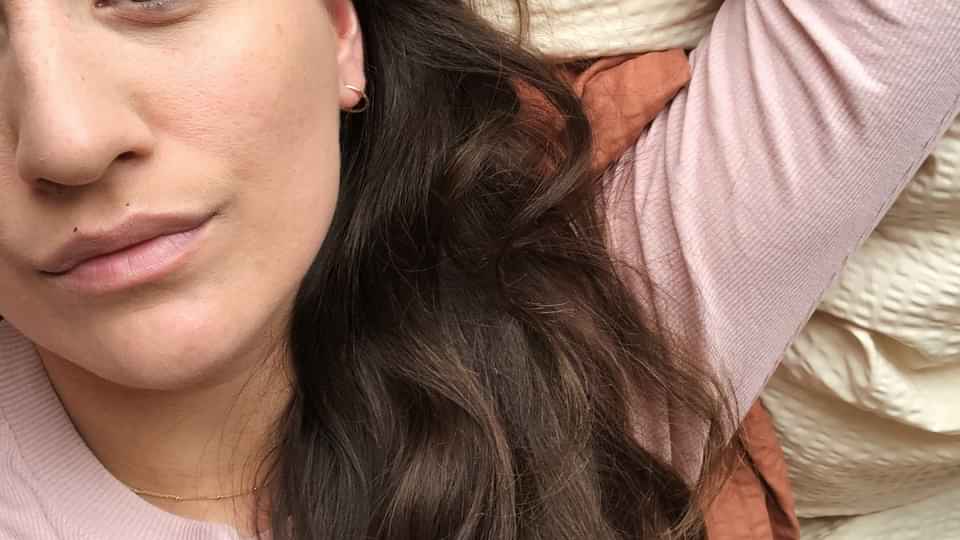 Let's stay in together. Find out how Lois Kruidenier makes the best out of staying-in during these times.
First of all, how are you?
Funny how I'm so used to answering this question with a positive answer. Like it's a standard reaction. But to be honest, I'm not all good at the moment. I feel drained. 
Last couple of months were super intens for me. I gave birth to my second daughter, beautiful Frida and I gave birth to my first book, Nieuw leven. Now because of COVID-19 all the rushing stopped and I realize I just feel very drained. On one hand this is good. It is good for me to stop and acknowledge that I'm physically exhausted and emotionally worn-out, because I need to work on that. But on the other hand it's very hard to get away from things and have some quality-time with myself during these times of social distancing, when everybody is home all the time and mommy is needed like every minute of the day. 
With who are you spending your days at home?

With my husband, my daughter Belle (almost three) and my daughter Frida (five months). It's a lot. We are really enjoying each others company and especially my husband really appreciates being so close to our newborn Frida these last couple of weeks. Belle also really flourish during these times. I thought she would really miss her friends and activities at kindergarten but it doesn't seem to be a problem for her. I guess I'm the only one who needs to escape from time to time. 🙈
What's your routine during these days? (If you have one)
I always start the day when Frida wakes up. She sleeps in our bed at my side and she still wakes up a lot during the night. So when Belle wakes up at 7 my husband takes her downstairs and lets me sleep a little longer. Usually Frida wakes up around 8 or 9 so that's when we get up. We eat breakfast together and then I take the girls outside so my husband can do some work. There's a beautiful park in front of our house and in the morning it's very quiet and calm. When we go back inside I put Frida down for her first nap and Belle and I do some reading or crafts. After lunch I put Belle down for her nap and sometimes I manage to get both girls to sleep at the same time and I have some time to read my book or do some writing. When they wake up and the weather is good we make a short trip on our bikes with the whole family. When the weather is bad we stay in and watch a movie, play with Belle's little mice or dance around the house. I start cooking around 5, we eat at 6, we put the girls down at 8 and then me and the husband try to watch a movie but usually at least one of us falls asleep during the first ten minutes. I go to bed around 11. 
What annoys you the most of staying in?
It annoys me that I'm not really able to get away from it all. I need to be "on" all the time. 
Even when I take a short moment for myself and I go to the supermarket the vibe is just different. Everybody seems on edge.
I miss my family so much. Frida is growing so fast at this stage and her grandparents can only kiss her through a screen. That makes me sad.  
What do you enjoy of staying in?
I enjoy the fact that I'm reminded to appreciate the little things. Things that I took for granted feel like a blessing now. Visiting your family is a blessing. Being able to hold the ones you love is a blessing. Passing blossom trees during your daily walk, seeing them, smelling them, that's all a blessing. 
Favourite drink at the moment?
Wine. Haha. I haven't been drinking for such a long time (because motherhood) but I re-introduced the afternoon drink in our house. So everyday around 5 I drink my Pinot Grigio. Because I deserve that.
My best stay-at-home-tip is: Don't be to hard on yourself. You don't HAVE to be productive all the time. You don't HAVE to make the most of it. COVID-19 isn't fun or cozy. It's a crisis. It's hard and weird and confusing. Put down your phone when social media gives you the feeling everybody is rocking this quarantine and you are still in your pj's. Just stay in your pj's. It's okay. We are all new at this. 
Also I've been having a lot of fun with the app Houseparty. It's an app that allows you to videochat with multiple friends at once and play games. Like a real houseparty. I've had a couple of fun dates there last couple of weeks. And also, wine. 
"May the flowers remind us why the rain was so necessary." Xan Oku.
What do you miss from normal life?
Being able to visit friends and family in a normal way. Watch my daughter play with her friends. Not worrying about everyone all the time. 
I miss all of them! My parents, my in-laws, my sister. Even my friends I don't see very often. Not being able to get together makes me realize how I take this for granted and how much I love them all. 
Favourite tune at the moment?
RCL - Winne & Candy Dulfer. It reminds me of better days and it's the best soundtrack for me to get back to my positive self.  
Mocro Maffia, Black Mirror, You, When They See Us, Stranger Things, Sex Education, The People vs O.J. 13 Reasons Why, Peaky Blinders, Vikings, Sons of Anarchy, Homeland, Last Chance U, Planet Earth, Band of Brothers, Making a Murderer, Friends (yes I watch this again and again) and I saw that Netflix added Once Upon a Time in Hollywood, love that movie. My most favorite movie on Netflix is The Dark Knight. The way Heath Ledger plays the Joker, my god. Goosebumps every single time. And I have seen it at least ten times already. 
Confettiregen by Splinter Chabot, Judas by Astrid Holleeder, Milk & Honey by Rupi Kaur, Little Women by Louisa M. Alcott and Lolita by Vladimir Nabokov.  
Favourite IG account for a good laugh?
The account of my dear friend @idakakisina, I don't know if this goes for everyone but I just looooove all her stories about the whole family and her adorable twins.
Favourite IG account for inspiration?
It never really gets boring with kids at home does it?
What are your kids up to lately?
Belle really likes Pippi Langkous these days. I'm really happy about that because she was getting a bit anxious lately. Too scared to go down the slide on the playground, those things. 
But now she says she is "strong like Pippi", Pippi is a great role model. Also, Belle is really into tiktok hahaha. Not the role models on there that I prefer but we watch it together and she really likes to make up her own dances <3 Frida is totally into rolling over and into mommy's boobs, can't really blame her. ;-)
Any tips for some serious kid entertainment?
Well actually, the best entertainment I can give Belle is myself. She likes any activity if we just do it together. Some part of me often wants her to play by herself so I can do something for myself but when I put that aside and just enjoy playing with her (doing crafts, reading a book, dancing together, playing with her dolls, blocks, train or whatever) she stays concentrated and entertained a lot longer. And even though it takes up a lot of my time, this quality time with my daughter is so very precious. 
Any positive news or message you want to share?
"May the flowers remind us why the rain was so necessary." Xan Oku. 
Thank you and stay safe ❤