Staying in with Kelly Nederlof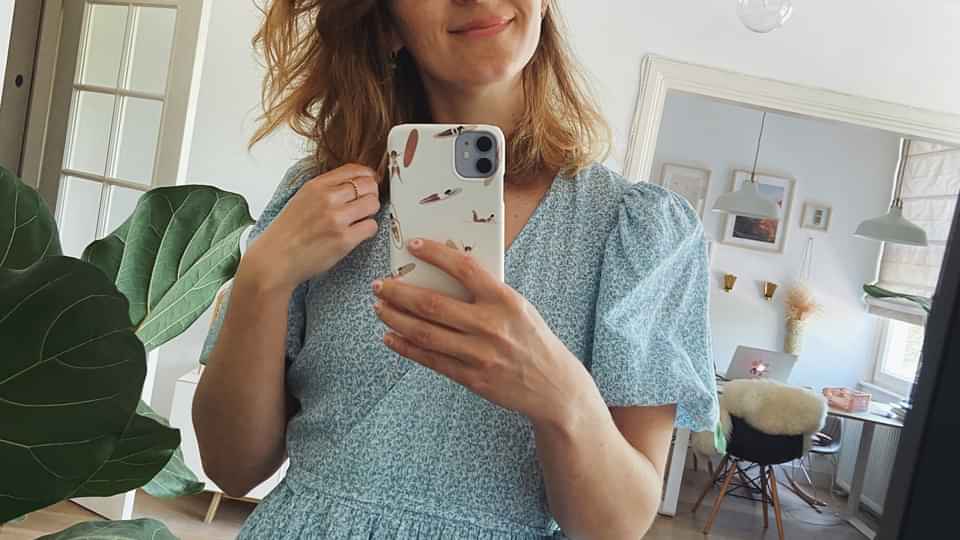 Let's stay in together. Find out how Kelly Nederlof spends her days at home during these times.
First of all, how are you?
I'm doing well and feeling good, so are my loved ones. We are lucky. Thank you for asking!
With who are you spending your days at home?
With my fulltime better half turned parttime colleague Bas (my boyfriend for 10 years, we just had our quarantine anniversary). We both work in the creative industry so it's kind of fun to help each other out now and then.
What's your routine during these days? (If you have one)
Waking up around 7:15. I brush my teeth, put on gym clothes and work out for about 20-30 minutes to get my body to wake up. Shower, breakfast, a short walk and… work. Very happy to be still working.
What annoys you the most of staying in?
I'm kind of alright with staying in, we're in this together which makes it less annoying. But the house is a mess within a day… I swear keep washing the dishes every 10 minutes.
What do you enjoy of staying in?
The lack of fomo. The calmness and the appreciation for all the things we do have. And that's a lot really.
Be gentle with yourself, you're doing the best you can!
Still dress up and do your make up or PJ's forever?
I'm team dress up but no make-up. Keeping things as normal as possible has kept me sane.
Workouts from Madfit and Popsugar on YouTube. Keeping a routine, re-decorating your home with stuff you already own.
What do you miss from normal life?
Going to the beach, sort of my weekly get-a-way.
Friends, family, people at work… the local coffee bar owners for a chat.
Favourite tune at the moment?
Sunrise by Norah Jones. Bas made a Spotify playlist called 'Start-up' to start the day right. It contain songs from Bill Withers, Etta James and, Yves Montand… very uplifting and nostalgic.
'The Last Dance' - a Netflix sports documentary miniseries focusing on the 1997–98 Chicago Bulls. I'm not a basketball fan, but the focus and drive of the team is extraordinary and super inspiring.
No current books for me… I guess a lack of headspace at the moment.
Favourite IG account for a good laugh?
Favourite IG account for inspiration?
Any positive news or message you want to share?
Be gentle with yourself, you're doing the best you can! And: support health care workers, makers and small businesses ❤
Thank you and stay safe ❤