Staying in with Florine Duif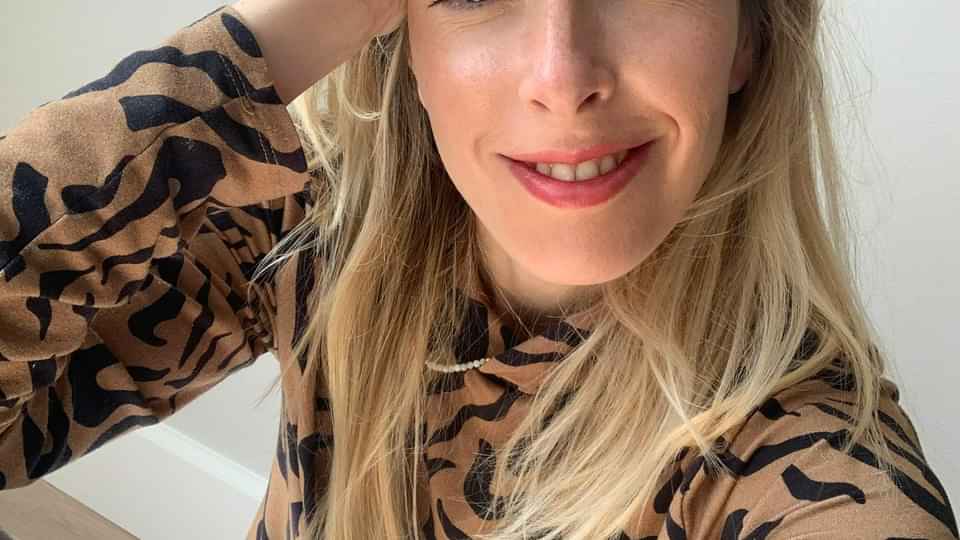 Let's stay in together. Find out how Florine Duif makes the best out of staying-in during these times.
First of all, how are you?
Actually, I'm doing good. The first week I was like 'yeah let's do this', the second week I was like 'how can we all manage this?' And this week I'm super-duper grateful for what we have, that we are healthy, our family is healthy, the sun shines et cetera. I feel stronger than ever, but I'm aware of what's going on. And sometimes all these thoughts kick in which lead to a low and sad vibe. So please, make sure we all follow the rules (don't go to a packed playground), try to connect with vulnerable people and wash your hands folks, so we can beat this damn virus.
With who are you spending your days at home?
Sebastiaan, Isabel, Lexie & Bodhi. 
What's your routine during these days? (If you have one)
We mostly start with a trampoline session in the garden, we have breakfast, we shower, and after that I become a teacher for like 3 hours. After this the kids "are free" to do what they like. Well, at least Isabel and Lexie. We spend a lot of time in the garden playing we are a restaurant and the kids make pancakes and sandwiches from leaves and flowers. 
When Sebastiaan is in a call, I'm with the kids and vice versa. But yes I still do have a feeling of 'not getting things done', which stresses me out sometimes. So I make sure I meditate at least one time a day.
You know, this whole situation teaches me and the rest of the family to let go. To trust. And to accept.
What annoys you the most of staying in?
That the house gets dirty really quickly and that everything happens in this house atm; the house is multifunctional, which is good actually, but sometimes it feels the same as e.g. working in your bedroom; the kitchen table is not only for eating anymore, it's also a classroom. And this feels weird sometimes.
What do you enjoy of staying in?
My family. BUT, I have to admit; it took some time to allow ourselves to do stuff for ourselves. We need free and sacred space around ourselves. 
Favourite drink at the moment?
Water, tea and wine. Nothing changed ;-) Well, this is not true. Some things changed actually, like we're ordering wine from our favorite restaurants. Let's help each other right?! I'm not sure if the AA will be the first meeting after the lockdown. Just kidding.
Communicate with each other every single day. At least this works for us. Not only we have to deal with this new situation, also the kids have to deal with it; Bodhi and Lexie are not going to kindergarden anymore, they are with us all the time. Isabel doesn't see her friends (through facetime, but not irl) and it's the same thing for Sebastiaan and me. Everytime we feel frustrated, we try to sit, ask ourselves why we feel frustrated, let the feeling be and ask ourselves how we want to feel. You'll notice that there will be a shift immediately. It helps because when you're stuck at home it's easier to get stuck in your frustrations and either want them to go away or ignore them. But to let the feeling be and to check how you would like to feel, you accept the feeling of frustration.
Oh and, buy wine. Lot's of wine.
Try to connect with yourself. Daily. If you can do this, your love will be expanded. It's proven that if we meditate together or, we connect with our inner wisdom, the frequency becomes higher and there will be more love.
What do you miss from normal life?
My friends and my parents.
Favourite tune at the moment?
Album India Arie Sonversation: Medicine
We're watching Casa de Papel, but I have to admit; we're happy when all the kids are in their beds and we have some time to relax or going to bed early.
And - this is super funny - The Fitness Marshall, it's a workout programme on YouTube. And you can laugh what you want but it's a heavy workout!
I'm now reading Gabby Bernstein; The Universe has your back
Favourite IG account for a good laugh?
Favourite IG account for inspiration?
It never really gets boring with 3 kids does it?
What are your kids up to lately?
Any tips for some serious kid entertainment?
If you have a garden: buy a trampoline. If you don't have a garden or don't want to buy a trampoline: make your own family weapon. It's fun to do and kids can use their imagination. 
Do you still have me-time or are those days over?
Yes, definitely. We make sure we both have me-time. Sebastiaan loves to run (we're living next to the dunes) and I meditate one or two times a day.
Any positive news or message you want to share?
Try to connect with yourself. Daily. If you can do this, your love will be expanded. It's proven that if we meditate together or, we connect with our inner wisdom, the frequency becomes higher and there will be more love. I truly hope that after the virus is gone, we don't go back like it was before. I truly truly hope that.
Thank you and stay safe ❤