Staying in with Coco Sabajo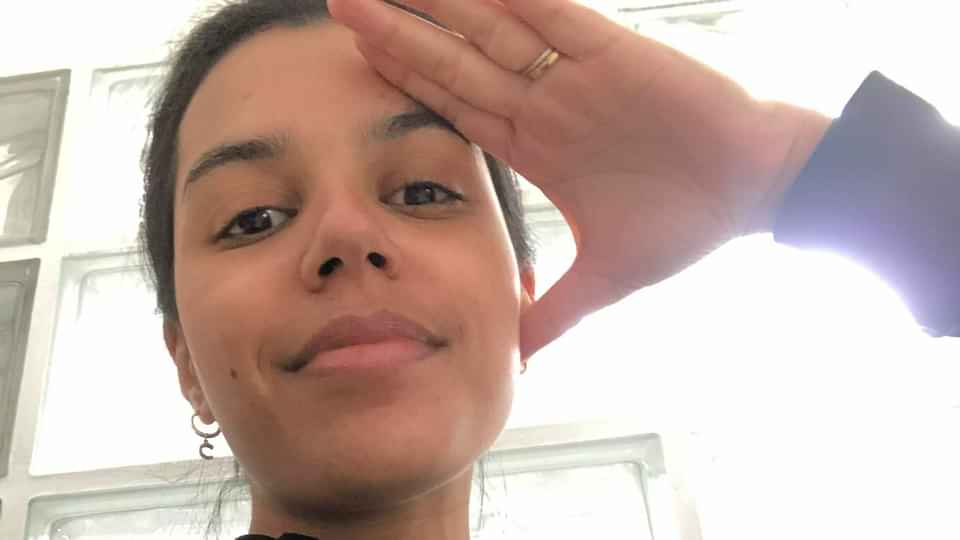 Let's stay in together. Find out how Coco Sabajo makes the best out of staying-in during these times.
First of all, how are you?
Thanks for asking - doing well :) very blessed to be in good health, having a healthy and happy household.
With who are you spending your days at home?
With my loved ones; husband Pepijn, son Blake & daughters Mei & Liu and our 10 year old cat Miko. 
What's your routine during these days? (If you have one)
I think we have several, routine is key for our little ones. Our oldest, Blake normally goes to school so we have a daily schedule for the 'school-week'. It goes as following: wake up around 8; the kids prep their clothes the night before so when they wake up they hop in the shower and get dressed. They do most of this themselves which is great for us and a motorical skill work for them (ha, home school starts first thing in the morning). I still exclusively breastfeed our youngest so I feed & they get dressed. Downstairs we go. Breakfast is first, coffee for me and tea for Pepijn. After breakfast we do yoga with the kids. 09:30 we do FaceTime coffee with my dad, brothers and sisters. We do this every day, we make an exception for screen time before 14:00 just for this daily FaceTime session. After the virtual coffee it's 'school'. I mostly get my workout done in this small block where they start school and, our youngest, Liu is (hopefully) napping. Then they have lunch, Mei (the middle one) takes a nap and Blake goes outside for some air. School is resumed until Mei wakes up, then she goes out for air. After 15:00 screentime is allowed, we do zoom-reading sessions with kids from Blake's class and a lot of FaceTime with our family. Kids will ask for a miso-soup snack & end of the afternoon we start prepping dinner. Probably with a glass of wine after breastfeeding Liu. We always have dinner together and yes we all do eat the same food. After dinner is bath-book-prep-clothes-for-the-next-day-and-bed-time for the kids. Pepijn and I wind down and often watch something together before turning in as well. Our weekends are for sleeping in, pancakes and 'chilling out' as our kids say. How did we ever get so lucky. 
What annoys you the most of staying in?
Seeing & being in my own chaos with slight ocd and therefore cleaning 24/7. I drive myself crazy.
What do you enjoy of staying in?
Appreciating everything we have and each other. Slowing down, with kids time flies by so fast. Cherishing 24/7 with our babies so much.
Favourite drink at the moment?
Hot beverage: beetroot latte with oat milk. Cold beverage: addicted to kombucha. My favourite one has to be by Butcha, flavor grapefruit & hop. 
Enjoy being at home. I know this sounds easier than done, or maybe too much of a 'duuuh'. Think about it though. It's honestly such a blessing we get to do this in the luxury of our own homes that we created. Channel that energy onto yourselves and be thankful for everything you have and can do. Move every day in your home, move furniture around. Buy flowers and watch them change every day. Better more, let something grow in your home. Plant seeds, cook full & hearty meals. Or don't cook & support local businesses instead. Enjoy doing what you choose to do. Don't take anything for granted. For those who have kids: CHERISH. THESE. MOMENTS!!! 
'My kids are just really into each other and they love their home so much it's the sweetest thing really'
What do you miss from normal life?
Family & friends around us.
Our family & extended family aka friends. We're so close. I miss you. 
Favourite tune at the moment?
The last dance / every Ghibli film on Netflix right now.
If you've never read anything by Murakami, now is the time. I'm also married to a pretty good author as well so try some of his work.
Still dress up and do your make up or PJ's forever?
Best of both worlds of course! 
Favourite IG account for a good laugh?
Favourite IG account for inspiration?
It never really gets boring with 3 kids does it?
Oh my gosh, is this a retorical question? 
What are your kids up to lately?
Honestly, amidst all of the chaos and surreal times we are living, our kids are thriving. They are so happy having both their parents to themselves 24/7. We've seen them grow so much these past weeks. They are just really into each other and they love their home so much it's the sweetest thing really 💛 taking more baths if that's even possible?
Any tips for some serious kid entertainment?
Cuddle, listen, read, wrestle, laugh, just be with your kids now more than ever if you can. They don't need much - they just want you. We let them intergrate in all daily activities as much as we can and their age and motorical skills (and height) will allow. They just really enjoy being part of everything. We did discover 'de Voorleeshoek' through our online school platform, which is great because it's basically people reading books online with classical music in the background - as great as 'screen-time' can get. 
Do you still have me-time or are those days over?
I think my definition of me-time has evolved. Reality is, we have 3 kids. Me-time used to be, leaving the house and doing something for 'myself', by myself. That's not an option anymore, but I know it will come back. Instead I found my daily me-time moments; our 6 month old daughter who I'm still breastfeeding 24/7 - I cherish those small feeding moments now more than ever. I take an occasional long bath by myself with a face mask. That's me-time. Working out is me-time. Dressing up and having a glass of good wine with my husband is considered me-time. Being able to go for a run outside is definitely me-time. Those days are never over, where there is a will there is a way for sure, so me-time is always there. Even though going to the bathroom hasn't been the same since '15! #parentsknow
Any positive news or message you want to share?

Well if this won't cheer you up I don't know what will:
Stay safe, we will get through all of this. Hit me up on IG @cocosabajo if you need some of my secret chocolate chip (crack) cookies or if you need a booty burn workout. I can give you both 🍪🍑.
Thank you and stay safe ❤