Staying in with Amber de Vreng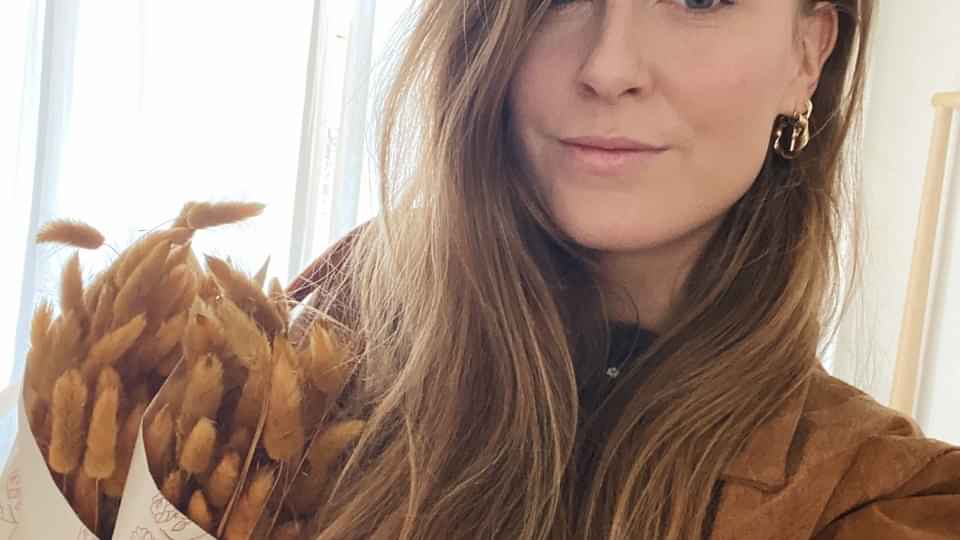 Let's stay in together. Find out how Amber de Vreng makes the best out of staying-in during these times.
First of all, how are you?
I am a bit more stressed than normal lately. I just don't feel comfortable during this virus. Constantly tired so I spend a lot of hours between my crisp sheets ;) thanks for asking!
With who are you spending your days at home?
Half of the week with my daughter Lilou and for 3 days it's just me. 
What's your routine during these days? (If you have one)
With Lilou, I try to stick to a routine as much as possible. We wake up, have breakfast and after that we go outside to play some football, cycle around or ride a skateboard. It is nice and calm on the streets in the morning. Then we go inside for some creativity. After that, we mostly watch a movie or two. Disney Channel it is! At this part of the day, I can take a moment to do some work, which luckily continues. After this moment of rest we mostly have a dance moment. We practice Lilou's ballet steps. Once Lilou is asleep, I get back to my work. I have no routine when Lilou is not with me. On these days I work as much I can.
What annoys you the most of staying in?
I feel very isolated. Visiting family or friends is not that easy anymore, that annoys me. 
What do you enjoy of staying in?
Not feeling guilty when everything isn't going as fast as it usually goes. The extra moments together are really nice. Intense but nice.
Favourite drink at the moment?
Tea. Always have, always will. But for now fresh ginger tea with some squeezed lemon for that extra resistance. 🍋 
Still dress up and do your make up or PJ's forever?
Pj's for sure on working days. Also when playing football outside haha.  But I do dress up when I go to the grocery store ;).
Disney+ channel haha! Fun for the kids but for us too. It's so much fun to relive those old childhood memories. 
'Now is a good time to enjoy the little things that matter'
What do you miss from normal life?
Having less to worry for haha. I'm scared to touch things outside and I am always alert in some way. I want to be able to go out in public without worrying. 
My parents and my friends. I used to see my parents every week because they watch Lilou once a week. It feels kind of strange without them.. 
Favourite tune at the moment?

Sex education
Hollands hoop
The assassination of gianni versace (must see!)
The Sinner 
Vlucht HS13
You
Meisje van plezier
I've got zero patience. Also when reading. I've been reading De Alchemist - Paulo Coelho for two years now. Which is a really good book by the way! Oh and and I would recommend Zahir of Paulo Coelho.
Favourite IG account for a good laugh?
Favourite IG account for inspiration?
@sheena.miyake -all time fav, the merging colours of her feed. Love it. 
What is Lilou up to lately?
Lilou is very into Disney movies lately- oops, fighting like the bad guys do, skateboarding and everything that has to do with Frozen.
Any tips for some serious kid entertainment?

Being creative and making a mess. We melted old crayons into new ones, which was a big hit. Everything that contains glue or glitter is always a good idea. We made a whole bunch of crafts for people in the retirement home. Win-win! The floor is lava is also still a nice one. Jumping from mat to pillow to the couch. That way, they still have some exercise. But a little less fun for the downstairs neighbours ..
Do you still have me-time or are those days over?
I have me-time when Lilou is with her dad. Although, not really because I have a lot of work to do. I try to get some me-time in between my work but that is no different than usual.
Any positive news or message you want to share?
It will pass. Times will get better. Now is a good time to enjoy the little things that matter. It is spring and the world is blooming. Everything gets a new beginning and now is the time to make a fresh start for yourself. Enjoy each other and stay safe!❤️