Celebrate mother's day: 3 recipes to spoil your mom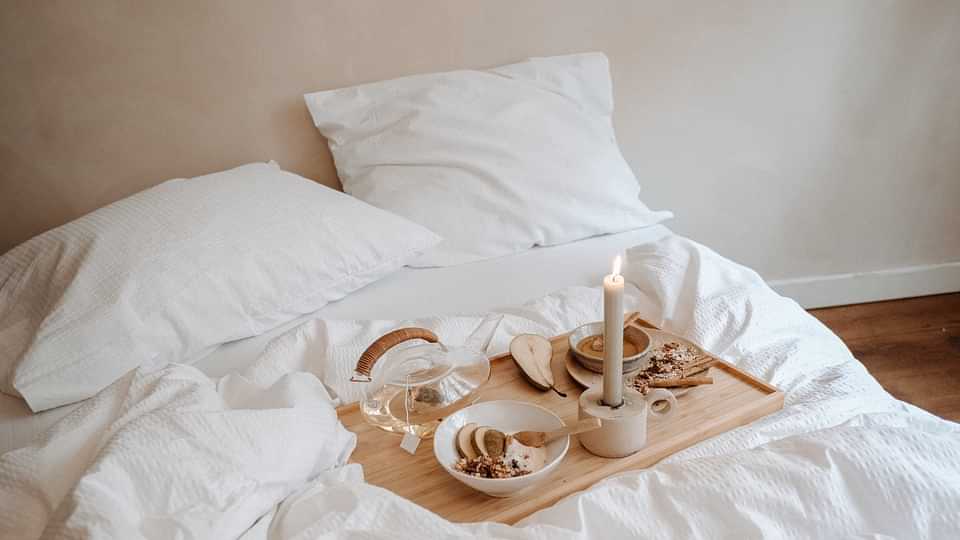 Coming Sunday is Mother's day, a day where you can show some extra love to your mom or to motherhood in general. Let's start the day with a delicious breakfast served on a freshly made bed.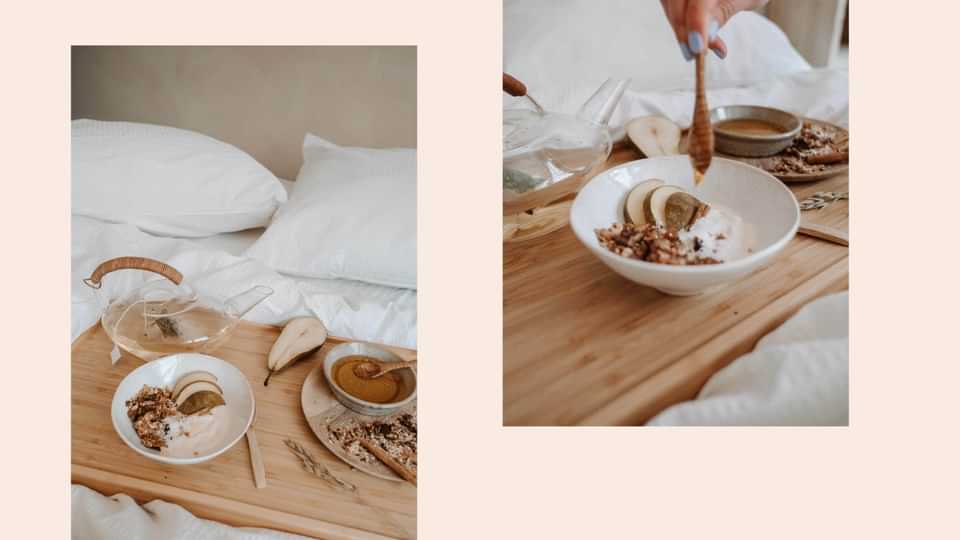 1. Nutritious yoghurt granola bowl topped with pear and honey.
5 minutes preparation time, 25 minutes in the oven.
Ingredients for 5 bowls:
300 g oats
80 g raw almonds with skin
30 g coconut grater
50 g pumpkin and sunflower seeds
50g pecans
50 g raisins
30 g linseed
1 1/2 teaspoon cinnamon
2 tablespoons of grated orange zest
3 tablespoons of extra virgin olive oil
80 ml of pure honey or maple syrup
1 liter greek yoghurt
Looking for a healthy but tasty breakfast? This nutritious yoghurt granola bowl topped with pear and honey is the perfect way to show your mom some love on this special day.
Turn on your oven on 160C.
Use a big bowl to stir the oats, almonds, pecans, coconut grater, seeds, cinnamon, orange zest and oil.
Place the mixture on a baking tray with non-stick paper and spread it all over the plate. Pour honey or syrup over it and spread it with a spatula. If you like a slightly sweeter and a bit thicker granola, add more honey to it.
Bake the granola in the oven for 25 minutes. To make the granola crispy, scoop the mixture every 5 minutes.
Add the raisins 10 minutes before the end of the baking time (due to their high sugar content, they burn quickly and require a shorter baking time).
Remove the plate from the oven, let the granola cool and add some yoghurt, pear, and honey.
Simple yet delicious!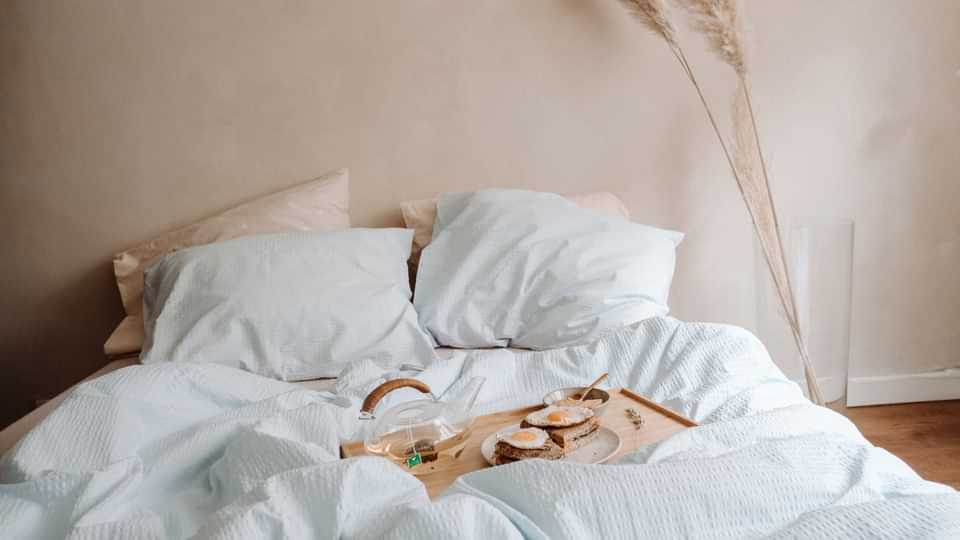 2. A French classic: Croque Madame with a twist.
15 minutes preparation time
ingredients for 6 sandwiches:
50 g butter
1/4 cup flour + 2 tablespoons
1 cup milk
2 teaspoons Dijon Mustard
50g sharp cheese of your choice (we used gruyère)
salt and pepper
For each sandwich you will need:
2 slices of (sourdough) bread – fairly thickly sliced
1 fried egg per sandwich
40 g smoked salmon
Butter to spread on the outside slices
A generous scoop of the spinach béchamel

A French classic: Croque Madame but with a twist, we used spinach and smoked salmon instead of ham and cheese. Yummy!
Sauté the spinach. Start with heating olive oil in a large skillet over medium heat.
Add the spinach a handful at a time, stirring until wilted, then add the rest of the leaves. This process will take a few minutes.
Melt the butter in a small pot and add the flour, stir to form a roux. Add milk in parts and stir while doing so. Add the dijon Mustard and use some salt and pepper to your likings. When the flour has been cooked out, add the spinach and cheese. Let it cook for a minute or two so the cheese melts. Set aside.
Almost ready to serve! Spread some butter on the outer sides of the bread and fry the bread until the sides are golden brown. Spread the cheese and spinach in between the sandwiches and add some salmon. Fry an egg, put it on top, and voila! You made your mom a delicious Croque Madame.
Bon appétit!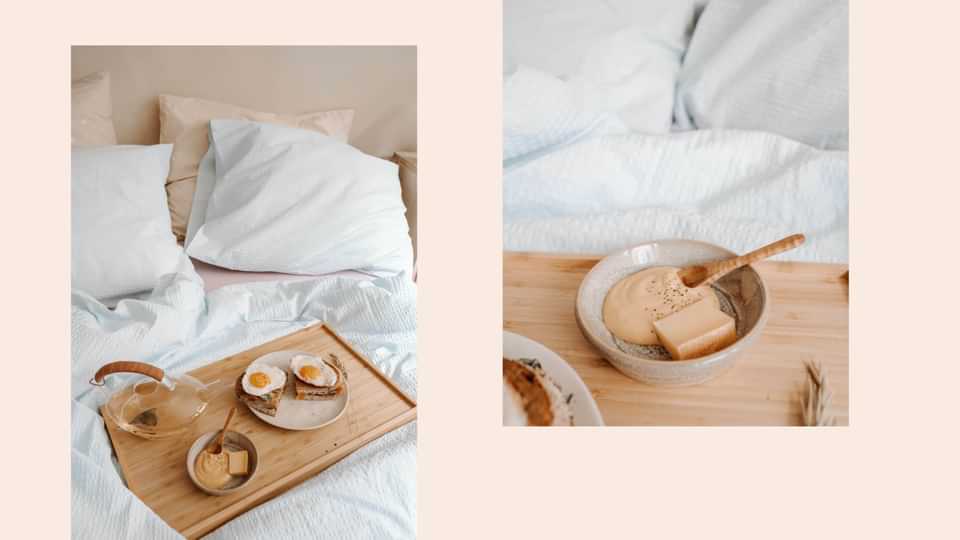 Spoil your mom with a breakfast in bed <3
5 minutes preparation time
Ingredients for 1 cup
2 bags of black tea
2 cardamom pods (crushed)
1 teaspoon ginger powder (djahé)
1 teaspoon cinnamon powder and some extra to sprinkle on top
1 espresso shot
175 ml oatmilk
Honey (to taste)
Can't choose between coffee and tea? No problem! This Chai coffee latte will give you an instant feeling of cosiness and love.
Fill a heat-resistant glass one third with (boiling) hot water. Add the tea, spices and a pinch of pepper.
Let it steep and strain the tea. Pour in the hot espresso. Heat the oat milk and steam (or use a milk frother). Add the milk to the tea and sprinkle with a little cinnamon. Add some honey to taste.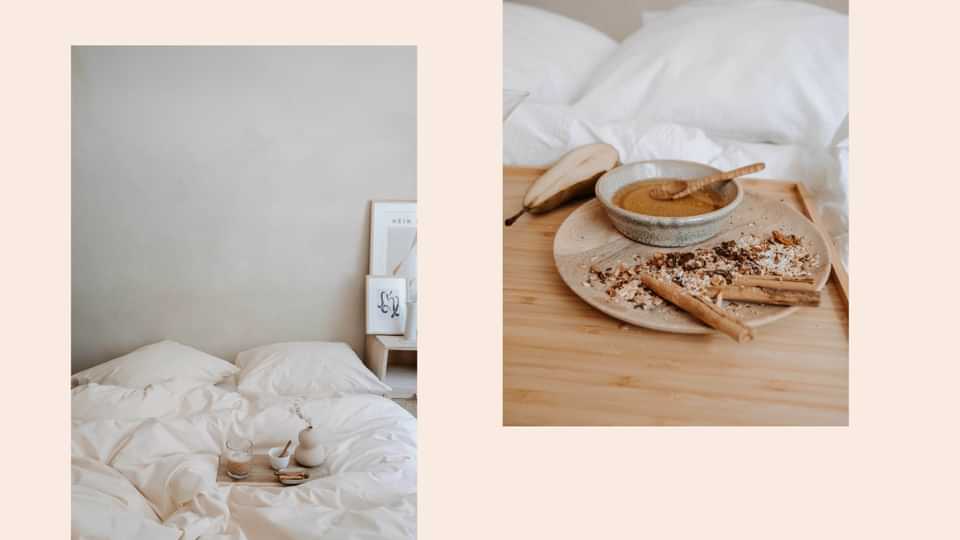 Have a happy Mother's day !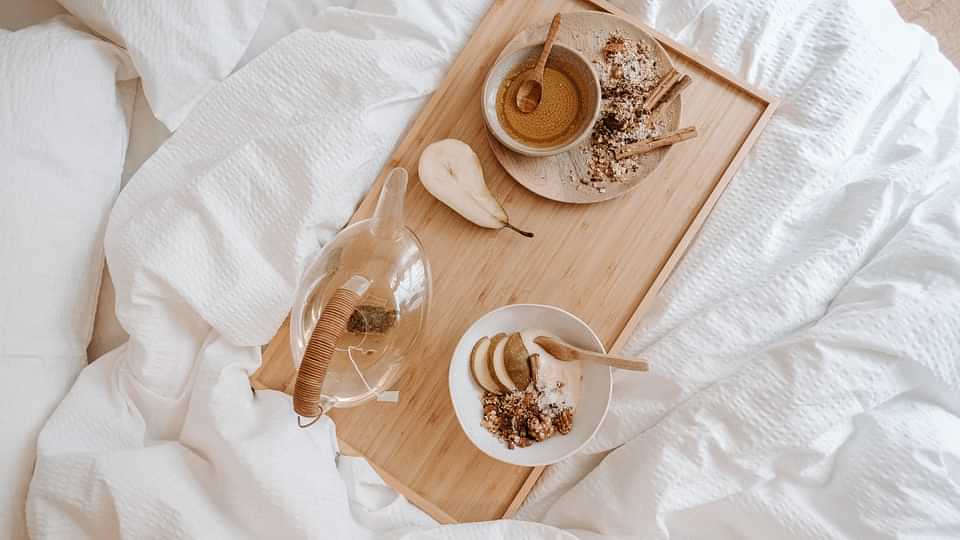 Shop our styles over here.